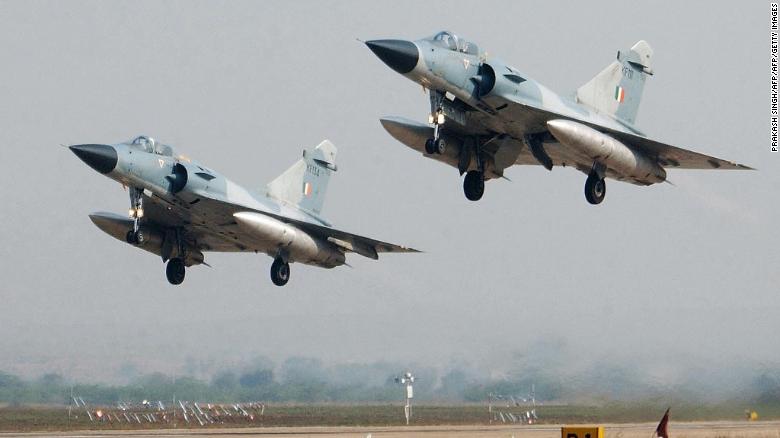 New Delhi, India (CNN)Pakistan says its air force shot down two Indian fighter jets over the disputed border region of Kashmir, in a significant escalation of the crisis between the two nuclear-armed powers.India confirmed the loss of one plane and said it shot down a Pakistani jet as it responded to the incident.The confrontation came a day after India said it launched airstrikes in Pakistan territory in the first such incursion by Indian Air Force planes since the India-Pakistan war of 1971.Pakistan's chief military spokesperson, Maj. Gen. Asif Ghafoor, claimed two Indian jets were downed in Wednesday's operation. One fell inside Pakistan-administered Kashmir, while another went down in the Indian-administered region of Kashmir, he said on Twitter.Two Indian pilots were arrested, Ghafoor added later. One was being treated for injuries in a military hospital. He says ,
https://twitter.com/pid_gov/status/1100648828255027200
'Not a military operation'
Kashmir, a largely mountainous region located between India and Pakistan, has been bitterly contested by both countries following partition in 1947, leading to three wars and numerous other skirmishes.
Skirmishes along the LoC have escalated since the alleged Indian airstrikes. On Tuesday, Pakistan troops opened fire at 15 places across the LoC in Jammu and Kashmir, injuring five Indian soldiers, army spokesperson Devender Anand told CNN.
Earlier on Wednesday, Indian Foreign Affairs Minister Sushma Swaraj said the country does not want "further escalation" with Pakistan.